Social Media Strategies for Moving Companies
In today's digital age, social media is the key to unlocking a moving company's full potential. It's not just about brand awareness; it's about building meaningful connections, generating leads, and driving growth.

Join us on this journey to unlock the potential of social media marketing and transform your moving business' online presence into a powerful asset!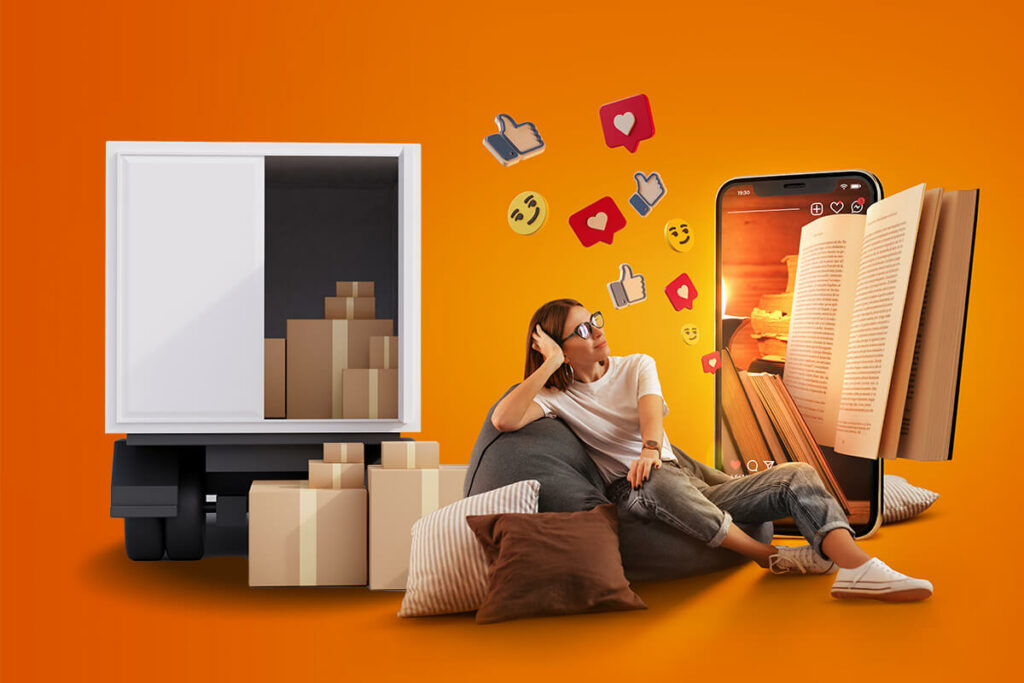 Your moving company's online journey starts with a click but doesn't end there. Use the following tools and tactics to transform your likes into valuable leads
Clear and Consistent Branding
For moving companies just starting – ensure that your brand identity, including logos, color schemes, and messaging, remains consistent across all your social media profiles. Consistency helps in creating a solid and memorable brand image. The color of your truck, the movers' uniforms, and the logo should be in unison.
Produce high-quality, relevant content that resonates with your target audience. Whether it's informative articles, eye-catching visuals, or how-to's, engaging content keeps your audience interested and coming back for more.
Targeting the Right Audience
Understand your audience demographics and behaviors. Use social media analytics and insights to tailor your content and advertisements to reach the right people at the right time and place! For example, if you are relocating customers in Maryland, you should focus on targeting people in this area.
Interaction and Engagement
Respond promptly to comments, messages, and mentions. Encourage conversations and build relationships with your customers/followers. Be careful about responding to negative comments – nobody wants to hire a moving company that argues with its customers. Remember, the customer is always right!
Data Analysis and Optimization
Continuously monitor your social media performance metrics. Analyze what works and what doesn't work for your moving business, and use this data to refine your social media strategy. Adjust your approach to maximize your ROI and achieve success in the moving industry.

How do you stand out, engage your audience, and demonstrate your expertise? Check this out!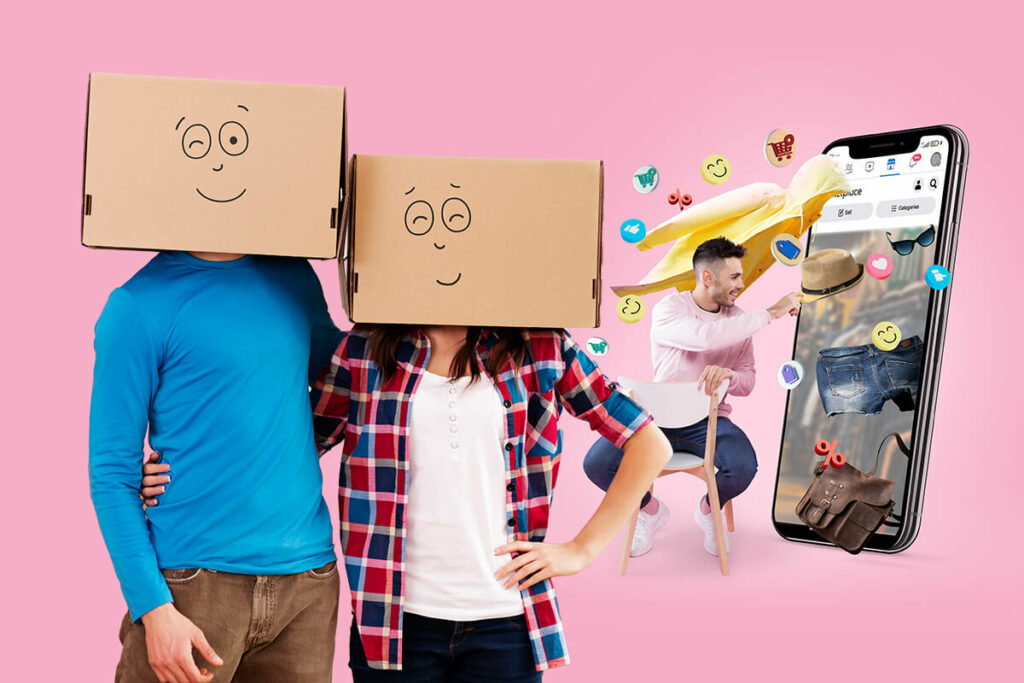 Top 5 Best Content Ideas for Your Moving Business Posts
Elevate your social media presence by utilizing proven methods:

Moving Tips and Hacks

: Share practical moving tips, hacks, and checklists through visually appealing infographics or short video clips. Offer valuable advice on packing, organization, and settling into a new home. Position your company as an expert in the field.

 

Behind-the-Scenes Stories

: Share behind-the-scenes glimpses of your moving team in action. Highlight the hard work, dedication, and care that goes into each move. This humanizes your brand and helps potential customers feel more comfortable trusting you with their belongings.



#ProTip

: Celebrate your movers' important milestones or achievements by sharing them on social media! Wishing your employees a happy birthday or work anniversary means just as much to them as it does to the customer's perception of your moving business.

 

Customer Testimonials and Success Stories

: Create compelling video or written testimonials from satisfied customers. Showcase their experiences, emphasizing how your moving company made their relocation smooth and stress-free. Real stories from real people can build trust and credibility.

 

Interactive Quizzes and Polls

: Engage your audience with interactive content. Create fun quizzes or polls related to moving, such as "What Type of Packer Are You?" or "Where Would Your Dream Home Be?" It's a lighthearted way to keep your audience involved and entertained.

 

Local Community Spotlights: Showcase your involvement in the local community. Highlight local businesses, charities, or community events with which your moving company supports or partners. This demonstrates your commitment to the community and can help you connect with local customers.
Unlock Your Platform's Potential
Different platforms offer opportunities to connect with your target audience and showcase your moving company's strengths and expertise. Tailoring your content to each platform's strengths and demographics can help you maximize your social media presence.

Instagram

– Use Instagram to share visually appealing photos and short videos of your moving team in action, showcasing your professionalism and care.

#ProTip 1: Encourage customers to post pictures/videos of their moves, tagging your company to provide authentic testimonials.
#ProTip 2: Take advantage of Instagram's geolocation to target the right audience for your moving company.

Pinterest

: Create informative infographics and pins with moving tips, moving checklists, and organization ideas. Provide DIY moving guides with pins on packing and unpacking techniques.
Facebook

– Utilize Facebook Reviews to display positive feedback and ratings from satisfied customers. Use Facebook's geotargeting features to reach potential customers in your service area.
LinkedIn

–

LinkedIn

is an excellent platform for connecting with other professionals in related industries, such as real estate agents or property managers.

#ProTip 3: Share company news, awards, and updates about your moving business to establish credibility.
YouTube

– Create informative videos, such as packing and unpacking tutorials, moving safety tips, or customer testimonials. Offer virtual tours of your storage facilities, trucks, and equipment to build trust with potential customers.
TikTok

– Create short, engaging videos demonstrating moving tips and tricks in a fun and accessible way. Participate in trending challenges and trends on TikTok to increase your visibility and engagement.

#ProTip 4 – Give shoutouts to satisfied customers who've shared their moving experiences with your company.
For any social media platform, apply the following rule: never use more than five hashtags at a time, especially if you are just starting. Using multiple hashtags can be recognized as spammy behavior. It can lead to the platform shadow-banning you – meaning that your content and moving business profile will not be able to get the reach you desire.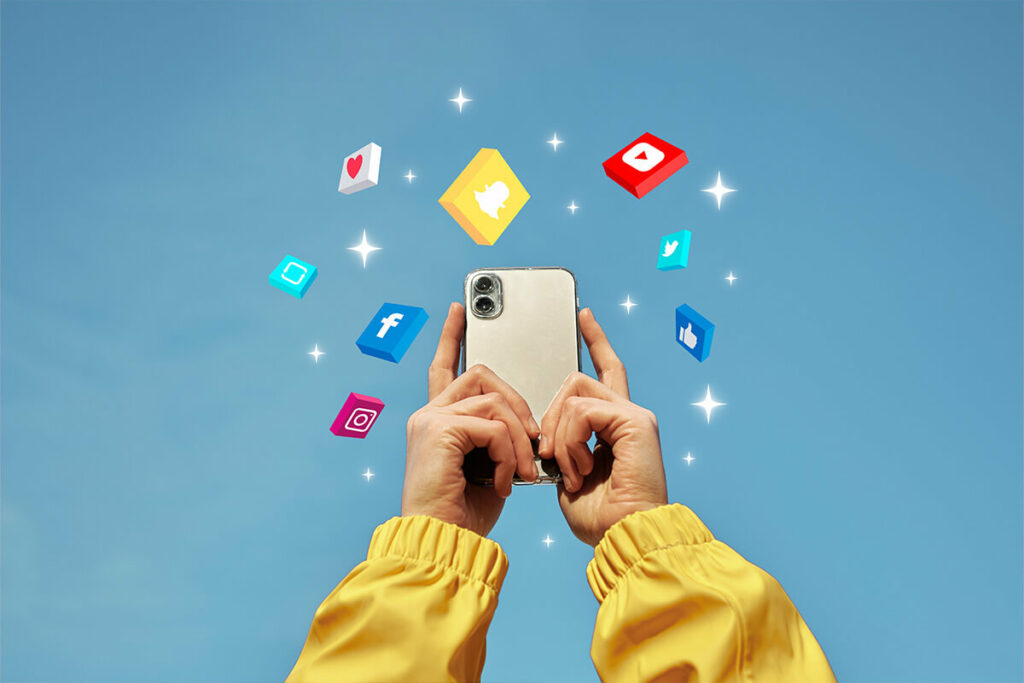 Before logging into social media platforms, check out other platforms that can save your moving business a lot of time, effort, and money in the long run.

Canva: A free-to-use online graphic design tool that you can use to create reels, collages, presentations, or just edit photos. It is excellent for beginners as it is very user-friendly and requires no previous knowledge.


Filmora: An editing software that offers a lot of possibilities when it comes to editing reels.


Grammarly: A cloud-based typing assistant that reviews your spelling, grammar, punctuation, clarity, and engagement. The free version should be enough for the beginning stages of your social media journey, but if you start to see progress, invest in the paid version. Making sure your point comes across just the right way is essential for social media.


Hootsuite: While you may not need it if you are just starting, you will eventually want to invest in a social media management platform, which is just what Hootsuite does. Keeping track of all your social media channels can be excruciating, and this platform enables you to schedule all your posts in advance and have an overview of every single platform you do it on.


#ProTip: Hootsuite also lets you keep track of your competitors, so use that tool! 

Semrush: While it is often used for SEO as it conducts keyword research, does competitor analysis, and optimizes Google ads, it can also be handy for social media marketing of your moving company. Keywords are essential to any marketing strategy, and social media is only one aspect.
From maintaining clear and consistent branding to crafting engaging content, targeting the right audience, and fostering interaction and engagement, you now have the tools and tactics to turn likes into valuable leads.

And if you need assistance to unlock the full potential of your moving company's social media presence – we are one click away!

Join MeMo today and count leads tomorrow!
Make sure to share this blog post