How to set up a Virtual Survey behind the scene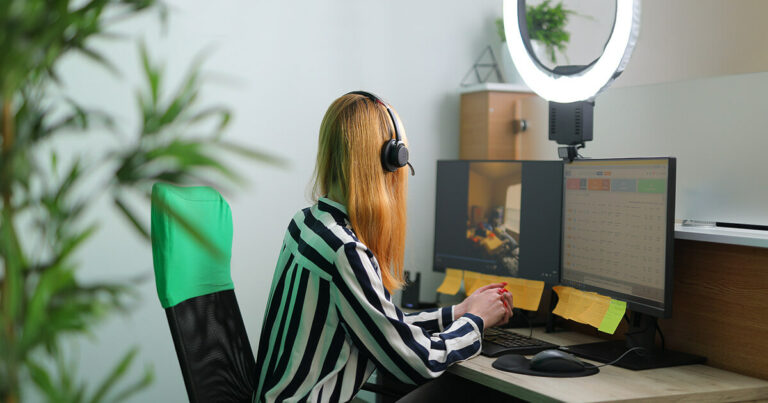 Moving can be a stressful experience for our clients, so our goal is to make things easier for them as much as possible. 
Our Moving Consultant Team is the client's first point of contact with us. Aside from promoting, selling, and explaining what sort of a service a moving company can provide, they also gather information from the client that would later on help movers do a great job. One of the most important things is creating the inventory list, which we make for our clients and, based on that, give accurate prices and quotes.
In cases where there are items coming out of a large home or when just receiving photos may not be enough to paint the picture of what movers would have to deal with, we may suggest an in-home estimate. How to make this even easier? The answer is by doing a Virtual Survey.
A Virtual Survey is done entirely online at an arranged time that's convenient for the client scheduled by the moving consultant they got in contact with. No need to wait for someone to drop by your place; you just need to start an app on your phone and walk the Virtual Survey Estimator around the home with a phone camera facing the items you'd like to have on your inventory list.
It usually takes less than thirty minutes, and there's little chance of the Estimator missing mentioning something later on since it would be recorded and saved for future reference. The client can also use this chance to brainstorm with their Surveyor on which items they'd like to keep or dispose of and leave behind.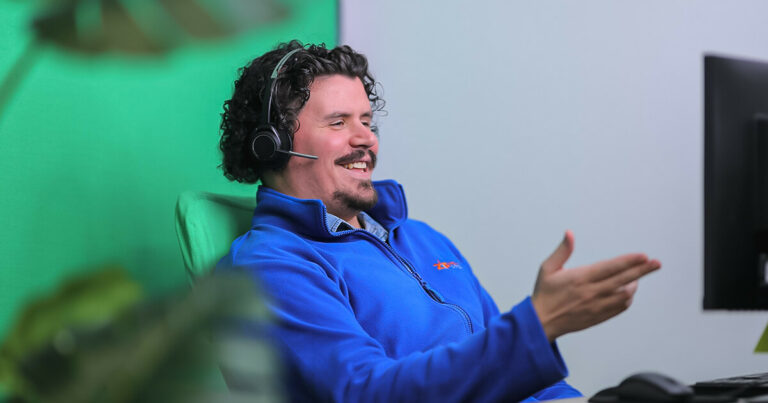 To ensure that every Virtual Survey is perfect, it is imperative to follow these steps and tips.
From the moment when the client is scheduled for a Virtual Survey, it's a good idea to send an email reminder in advance, just to refresh their memory and keep them up to date. A text message reminder ten minutes before the actual time of the Survey is also helpful, as it prompts the client to let us know if they will be on time or if there's been a change of plans. 
Finally, to meet up in the app that we use for Virtual surveys, both a text and an email containing the meeting link are sent, which the client can simply click on and navigate to the app on their device. Downloading and installing the app is a must for the Survey to happen.
TIP 1 – It is always good to have templates for all reminders you send to the customers; it saves you time, reduces the space for error, and creates consistency in your work.
When we talk about apps that should be used, based on our experience, the best solution would be software that is mainly familiar to the customer. In that case, there is less chance for cancellation, which is one of the main reasons this could happen.
TIP 2 – Be aware that apps can crash, and it is always good to have a backup plan. In our case, besides the app, we are also using a desktop recorder. That is why we never call customers back to repeat the Virtual Tour.
Green screen, background, and high-quality camera
Since we are in an office environment, a green screen behind the Estimator and a non-distracting, straightforward background setup makes the meeting appear entirely dedicated to the client. A good quality camera is a must, as you would be meeting the client face-to-face over it. Ensure the mute button is switched off on your headphone set and you have the volume up to avoid mishearing the client or vice-versa.
TIP 3 – It's important for the client to switch from the front to the back camera on their phone and turn the landscape view on to ensure that the items being moved are clearly visible. The Virtual Survey Estimator should always know where these buttons are located on different operating systems (iOS and Android).
Importance of smiling and listening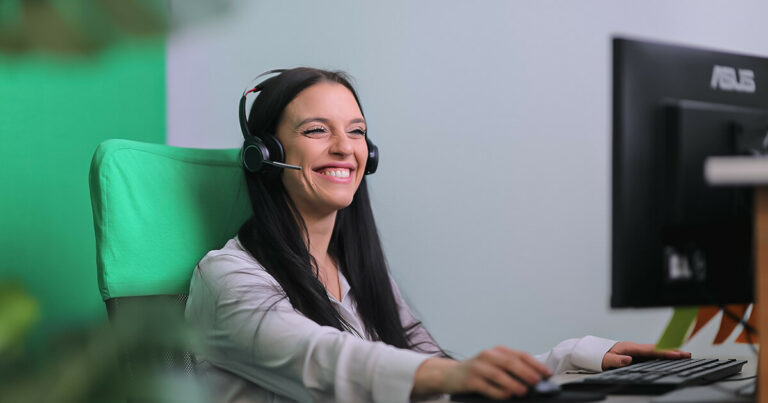 To make a Virtual Survey look professional, a Virtual Survey Estimator should keep smiling and listening to the client with attention and interest. Make sure that as the Estimator is guiding the client through the Survey, they remind the client to confirm if some item may be going if it seems like they've skipped it over.
TIP 4 – If the client has a favorite piece of furniture, acknowledge it, and don't continue the virtual tour until you let them know how that item will be protected and handled with special care.
Aside from asking what movers would be handling for them in terms of boxes and furniture items, ask the client to show you their driveway, or a place where the truck can park. The next step is to confirm which packing options they'd prefer, and make sure to take their addresses down, so the movers know where to pick up and drop the client's furniture off. 
Ask any questions that you would deem important for the move date and regarding the inventory we plan to list for them. The more detailed information we get from the client, the better the job will be done later on.
TIP 5 – When checking parking options, check if the driveway is steep, and if so, whether more information needs to be gathered (e.g., pictures of the driveway, how was parking and/or moving handled by movers in the past, etc.).
The value of an excellent In-home estimate
Before the COVID hit, the In-home estimate was the preferable and the most known way for giving accurate moving quotes. However, this significantly changed in the last three years. Being professional and innovative in Virtual Surveys is very important to make the moving industry faster, safer, and without unpleasant surprises on a moving day. This is what MEMO aims toward after having done more than 500 virtual surveys per month.
Make sure to share this blog post